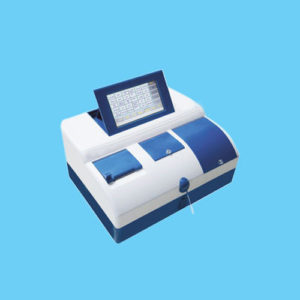 Features
prietest eXP – Biochemistry Analyser
Power supply with built-in stabilizer.
Dual system Flow cell / Cuvette.
Multi standard run up to 12 standards in all modes.
Monochromatic and biochromatic Measurement.
Auto stand by.
Built in Incubator.
Maintenance free peristaltic pump.
Easy load Thermal Printer.
Option to connect any Deskjet / Inkjet / Laserjet Printers.
Easy load Thermal Printer.